Thinking of Moving to Port Wentworth, GA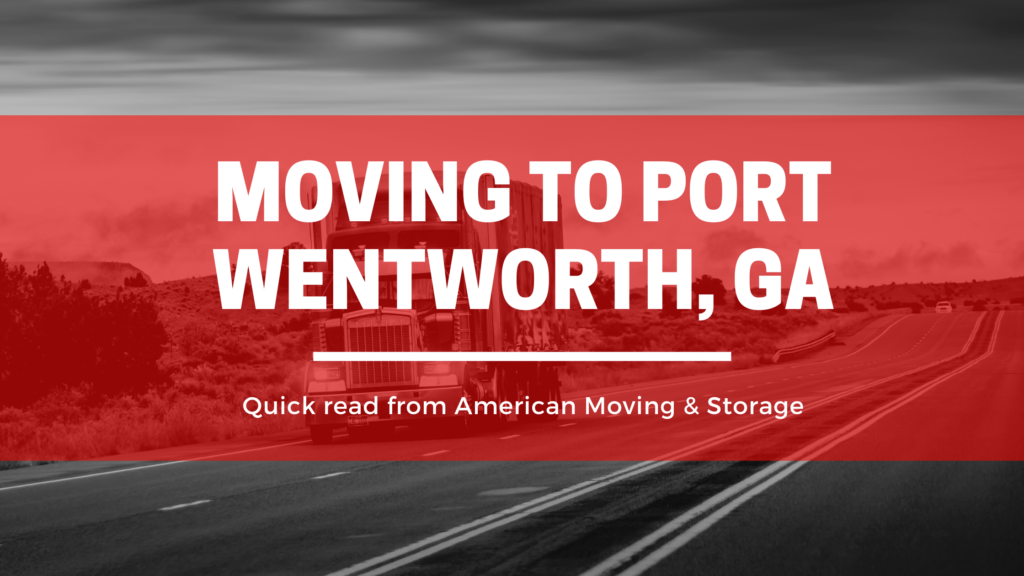 Port Wentworth is in Chatham County, Georgia. Its population in 2020 was 10,878 – more than double its population of 5,359 during the 2010 census. The port is part of the Savannah metropolitan area.
Port Wentworth Population & Demographics
It is a diverse place to live, with a demographic breakdown of 45.8% African-American, 43.8% White, and 5.7% Hispanic. The median age of residents is only 31.5 years, well below Georgia's median age. The median household income is more than $80,000 – well above the state median. Are you wondering if Port Wentworth is a safe place to live? The crime rate is lower than the U.S. average, and has 3.3 police officers per 1,000 residents, well above national norms.
Port Wentworth Cost of Living
If a move to the area is in your future, you probably wonder how far your money will go. In short, is this place affordable? Affordability depends on your income and lifestyle, but overall, the area is less expensive than the national average. While many expense categories – groceries, transportation and health care – mirror the U.S. average, housing costs 35 percent less.
Homeownership is 66.8%, near the national average of 65.4%. The median home sale price was $258,480 – a jump of 20 percent over the previous year! Homes here are selling in about 31 days on the market. Click to see what's available in Port Wentworth.
Approximately 33% of people rent their homes. The average rent cost here is $1,683 a month (for an average apartment size of 1,051 square feet), which is higher than the national average of $1,302.
Weather
Port Wentworth's average temperature is 50 degrees in January and 83 degrees in July. Snowfall is rare, with only a few days of freezing temperatures each year.
Windsor, CA has a similar summer average temperature.
Things to Do in Port Wentworth, GA
There are plenty of activities, here are some favorite attractions:
Mulberry Grove Plantation
Mulberry Grove Plantation, located north of of the area, was a rice plantation notable as the location where Eli Whitney invented the cotton gin. It's one of many historical sites in Port Wentworth open to the public.
Kayak tour
Outdoors enthusiasts will enjoy exploring the Savannah National Wildlife Refuge, the Savannah River and other waterways near the Port by kayak or canoe. This area is excellent for spotting wildlife, from birds to alligators.
Additional things to do:
Port Wentworth Restaurants
There are many great restaurant options to choose from. Here are a few of the best-rated places in the area:
Terra Mia Italian Bistro & Pizzeria
Located in a nearby Pooler, this restaurant brings Italian food from the Old Country to the low country. It features authentic Italian specialties, from pizza to pasta to paninis.
1009 U.S. Highway 80 E, Pooler, GA 31322
Sam Snead's Oak Grill & Tavern
American cuisine, ranging from crab cakes to burgers, complements an endless bar menu at Oak Grill & Tavern in Savannah.
7 Sylvester C. Formey Dr., Savannah, GA 31408
Map
Check out what Port Wentworth has to offer by looking at the map below:
Port Wentworth, GA Statistics & Information
You can find the neighborhood in Chatham County, Georgia; its ZIP code is 31407. Its elevation is 23 feet, and its area is 16.12 square miles. Time is in Eastern Standard Time.
Jobs
The median household income is $74,018 per year. The most popular jobs here are law enforcement, food preparation and management. The most prominent industries that employ Port Wentworth residents are public administration, transportation/warehousing, manufacturing and dining/lodging. Less than half a percent of residents live below the poverty line, which is well below the national average. The demographic most affected by poverty here is women between ages 25 and 34.
The average commute time here is about 28 minutes, about 3 minutes more than the national average. Nearly 94% of residents drive alone to work rather than carpool, and half of households own two cars.
Are you looking for employment in the area? Click here to check out what is currently listed here on Indeed.com.
Schools
The Savannah-Chatham County Public School System serves Port Wentworth. Rice Creek K-8 School is in Port Wentworth. Students have access to Live Oak Public Libraries.
Living in Port Wentworth Pros & Cons
Pro: Affordability
Pro: Attractions
Con: Wages
Are you making a local move in the state of Georgia? Hire the best-rated professional moving company in Savannah to ensure an easy transition! If you're moving out of Georgia, click here and view our network. Give American Moving & Storage a call at 912-401-0362 to discuss your move!