LIVING IN DUTCH ISLAND, GA
THINKING OF MOVING TO DUTCH ISLAND, GA?
Dutch Island, GA is located along the coastal waters along the border of South Carolina. It is 14 miles from downtown Savannah. Tracing its roots back to a land grant by King George II, Dutch Island has changed little since then outside of the population of homes along the waterway. Nestled along the Intercostal Waterway, Dutch Island is near the history city of Savannah where there are plenty of things to do. And it's not far from area beaches.
POPULATION & DEMOGRAPHICS of DUTCH ISLAND, GA
In 2019, the population of Dutch Island, GA was 1,162. Like cities in this area of Georgia, Dutch Island is expensive to live in with an average home value a stunning $554,100. That's 2.3 times the national average. But the city also has a median household income of $170,417 a year, and that is growing rapidly. The largest number of residents in the area make more than $200,000 a year per household. Many people continue to move to this beautiful community with a 14.7% growth rate in population in 2019 from the previous year.
The diversity of the population consists of 88% white and 7.92% of multi-racial.
So, you're wondering with the high cost of housing if Dutch Island is a safe place to live. And that answer is yes. It's extremely safe. In fact, it has some of the lowest crime rates in the country. Its property crime rate is 21.5 incidents per 100,000 people. That is slightly more than half of the national average of 35.4 property crimes per 100,000 people.
If you are married or looking to be, this is the place for you. Married couples account for 78% of households in Dutch Island.
DUTCH ISLAND, GA COST OF LIVING
Being on the water, Dutch Island is an expensive place to live. And being close to Savannah, it will cost you. So, with an average home price of $554,100, you might wonder if you can afford to live here. But with the average household income at $170,417, things even out.
Between 2018 and 2019, home values went up 10.2%. And the housing boom is continuing today. Property taxes are cheaper in Dutch Island than in many states with an average of $3,000-pus a year.
If you are moving to Dutch Island, there is no doubt you are buying a home. Dutch Island has the highest homeownership rate in the nation at 100%, that's far above the national average of 64.1%.
Finding a home for rent will be challenging. Many people looking for an apartment live in nearby Savannah.
People in Dutch Island often drive into Seattle for work and fun and have an average commute of 25 minutes.
DUTCH ISLAND, GA WEATHER
If you are moving to Dutch Island the warm coastal weather is what you crave. Everyone knows being along the coast has its share of rain. And no big surprise that Dutch Island gets 49 inches of rain a year, that's far above the national average of 38 inches. The good news is there is no snow in the forecast ever.
And being so close to beaches and waterways, there is plenty of sun to enjoy. Dutch Island gets 214 days of sun a year. The summers are warm in Dutch Island with July hitting 91 degrees for an average high.
If you'd rather experience an average daily high of 77 degrees in the summer, maybe Rohnert Park, CA is more your style?
THINGS TO DO NEAR DUTCH ISLAND, GA
There are many recreational things to do in Dutch Island. Some of Dutch Island's residents favorite things to do are:
Savannah Riverboat Cruises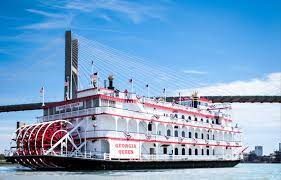 Enjoy a leisurely meal as you ride down the Savannah River with Savannah Riverboat Cruises, past the historic and picturesque Savannah Riverfront.
Savannah Historic District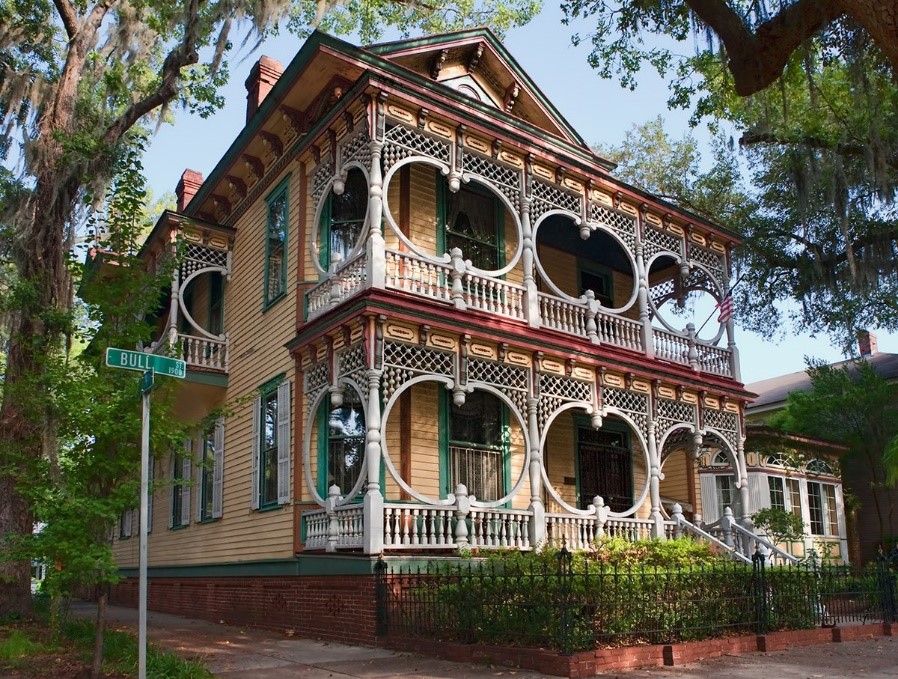 With 18th and 19th Century architecture and cobblestone streets, the Savannah Historic District is a great place to walk around! It's easy to see why tourists from all over come to Savannah!
301 Martin Luther King Jr Blvd, Savannah, GA 31401
Other things to see
DUTCH ISLAND, GA RESTAURANTS
Treylor Park
View this post on Instagram
From shrimp and grits to a grilled apple pie, Treylor Park serves traditional food in inventive ways.
The Olde Pink House
A National Landmark that opened in 1771, The Olde Pink House is an area favorite, with traditional Southern cuisine. Make your reservations weeks ahead of time—it's just that popular!
DUTCH ISLAND, GA MAP
DUTCH ISLAND, GA STATISTICS & INFORMATION
Dutch Island is located in Chatham County. Its Zip Code is 31406. Its elevation is 8 feet.
The city is 3 square miles and is located in the Eastern Standard Time Zone.
Dutch Island is 255 miles from Atlanta and 813 from New York.
JOBS IN DUTCH ISLAND, GA
Chances are if you are moving to Dutch Island and can afford the high cost of a home, then you might fit into the city's top category for jobs — finance and insurance, health care and education. Also, professional and technical jobs are big. Nearby Savannah also is known for Aerospace jobs. Many jobs in the area pay well with a $170,417 average household income.
With the average drive time around 25 minutes, people do not carpool here. About 91.8% of residents choose to drive alone.
Looking for employment in Dutch Island? Click here for an Indeed link to jobs in the area. Some of the most popular jobs are in health care, insurance and education.
While there are plenty of sales jobs in the city, people have a wide variety of choices with Savannah nearby.
SCHOOLS IN DUTCH ISLAND, GA
Schools get high marks in Dutch Island area, although there are no school in Dutch Island. Howard Elementary ranked well in nearby Savannah.
There are plenty of colleges within a few minutes of Dutch Island. Savannah State University is a public school with the most common degrees in journalism, business administration and biology.
LIVING IN DUTCH ISLAND GA PROS AND CONS
Pro: You are on the water.
Pro: High-paying jobs.
Con: High cost of living.
Making a move to Dutch Island? Hire Dutch Island's best rated professional moving company to ensure an easy transition! Give American Moving & Storage e a call today at 912-401-0362 to discuss your move!